Because every good PR plan begins with research
Audit Your

Public Relations

Efforts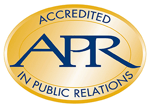 Perspective is a powerful tool. You've probably heard the old adage that "you can't really know where you are going until you know where you have been." The PR Audit is this principle in action. Evaluating past and present strategies informs future PR processes to ensure the greatest chance at success.
Our public relations audit is designed to:
Illustrate strategies, tactics and opportunities for growth.

Summarize your performance through a basic grading scale.

Review your efforts against benchmarks for industry practices.
A communications inventory is essentially comprised of all the tools and tactics an organization employs to present its brand message to its key publics. But it's also much more than that. When we build a communications inventory for our clients, we take full stock of all owned channels and mediums, in addition to all shared and earned media coverage a client generates.
It is challenging to determine the value of a strategy if you have nothing to compare it with. As part of our auditing process, we conduct a thorough competitive analysis to understand what your competition is doing, and how they are doing it. This helps us to identify the strengths and weaknesses of your current strategy to inform the development process.
Communications Strategy Analysis
Once we have built a communications inventory, we have all the pieces we need to conduct a strategy analysis. Our strategy analysis creates clarity about the audiences an organization is currently targeting, what message they are sending, and how they are sending or communicating that message. Sometimes client's strategies are on-point, sometimes not. The important thing is knowing so the appropriate action can be taken to achieve your objectives.
By this point in the audit, you should have a full picture of your current public relations program. Now what? What do I do with this information? Our PR audits include suggested recommendations based on our professional expertise that are specifically designed to help address any challenges in your communications strategy brought to light by the audit. These recommendations can be used to initiate a PR plan.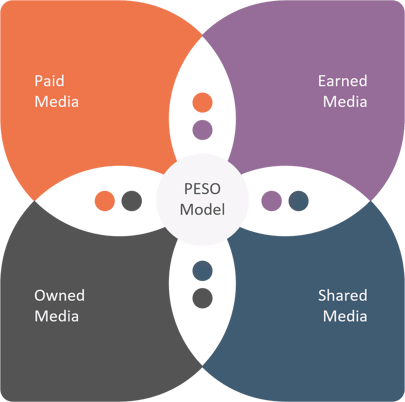 Start Your Public Relations

Audit
Due to the varying nature of any public relations audit, we'll begin with a short discovery call. This will allow us to gain a better understanding of your needs.
Schedule a Meeting With

An Expert
Optimize and Grow Your Public Relations Efforts
Frequently Asked

Questions
A PR Audit is a methodical and comprehensive inspection of an organization's overall communications strategy that benchmarks the current level of activity and identifies a program's weaknesses, strengths and opportunities for improvement. The findings of a PR Audit are used to inform the PR practitioner's recommendations.
Maybe. A PR Audit is in many cases an essential tool to help ensure success, but it may not be necessary in every situation. PR Audits are used to create an easily consumable snapshot of existing PR and communications activity. If you do not have any active communications activity in play, then there is no need to conduct an audit. The best way to determine the need for a PR Audit, is to start a conversation with our PR team which offers free consultations to advise on questions such as this.
How long does a PR Audit typically take to deliver?
Again, that depends on the complexity of the client's existing communications program. However, on average, we are typically able to turn around a PR Audit within 2-3 weeks.
How much does a PR Audit cost?
That depends on the complexity of the client's existing communications program. Clients interested in engaging our auditing services will be quoted an estimated price point based on the anticipated time it will take to deliver a complete and thorough audit. Contact us for more details.