test me 2
Grow your social through organic techniques proven to drive real engagement
Expert

Social Media

Management
Maximize your social media presence and grow your business.
Social Media Audit
Discover Your Social Media Performance Score
Paid social is sponsored, paid advertising on social channels. A very common example are the Facebook ads you see as you scroll through your newsfeed. On Instagram, ads are very common in the feed as well as in stories. With our paid social services, we'll help you choose which social channels to advertise on, based on your target audience. We'll also help you decide the best ad placement and messaging to work with your budget.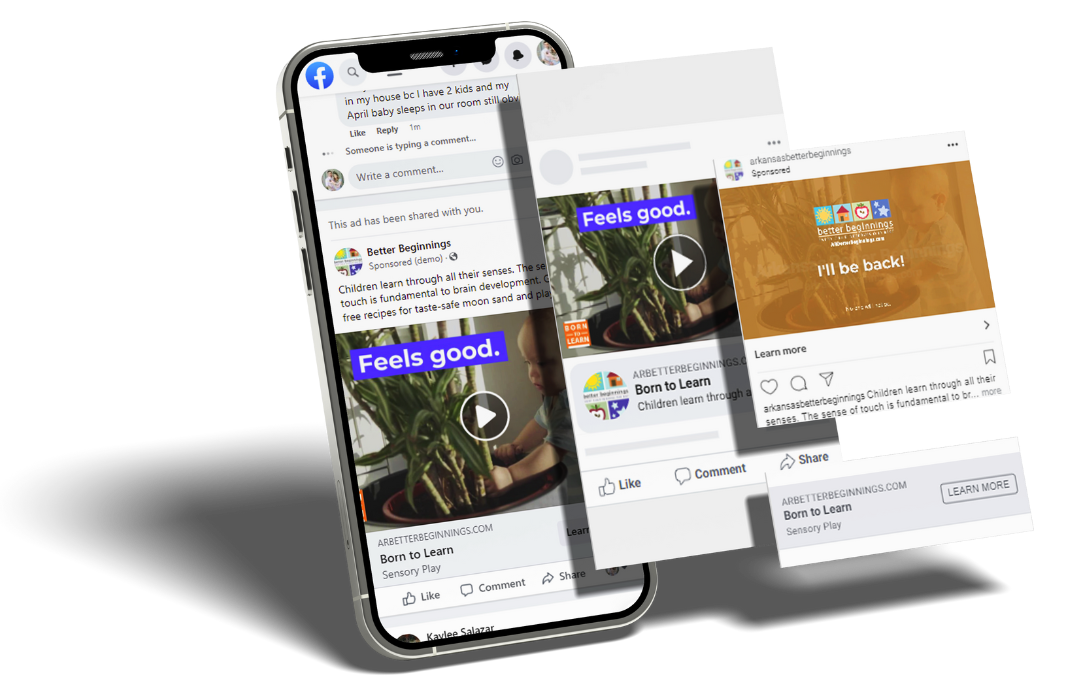 Paid Social Media Benefits
Reliable analytics and reporting

Drive leads and conversions

Low cost compared to other advertising methods
Monthly reports will be provided to keep you up to date on how your social channel performance with organic and paid efforts. We'll also provide you with quarterly and annual reports.
For Each Social Channel
Follower Growth
Impressions
Reach
Engagement

Total
Breakdown by type (comments, shares, clicks, reactions)
Breakdown by day
Performance breakdown of each post
For Each Ad Campaign
Investment
Impressions
Reach
Clicks
Optimize and Grow Your Social Media Efforts
Frequently Asked

Questions
Does my business need to be on social media?
Social media has become an essential part of business marketing strategies. Social platforms allow you to connect with customers, increase brand awareness, and boost leads/sales. Social media is a free tool to share your message with the world, so take advantage of it! If you're unsure of what type of content to share, let's talk more.
Which social media channel is best for my business?
We're so glad you've asked, but it honestly depends on your business goals. We can help you figure out the best channels for your business after a quick consultation. Contact us to schedule a short meeting.
What's the difference between organic and paid social media?
Organic social media uses free social media tools to build and engage with an online following.
Paid social media uses advertising features on social platforms to get content in front of a specific audience.
Should I focus more on paid or organic social media?
We recommend utilizing both organic and paid social media. Using the two together will allow you to drive more conversions while sharing engaging content.
Organic social is a wonderful way to build an engaged following who cares about your products or services. Paid social is a great tool to get your brand out in front of more people.
We'll help you determine the best strategy for your brand!