Meet your goals by targeting highly qualified users who are actively searching for products and services you provide.
Why

should your business use paid search advertising?
Landing pages that convert.
Don't waste your advertising budget by driving users to a page that won't convert. Learn more about our unique lead generation platform.
Paid Search

Services Offered
Your web performance put to the test.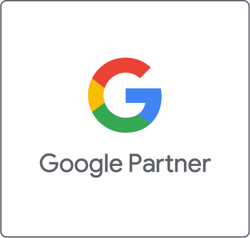 We're proud to be part of the Google Partner program. This program helps keep our digital team on top of their Google Ad game! With us meeting performance, spend, and certification requirements, our expertise is ready to serve you.