ComGroup was recognized with three Prism awards at this year's Arkansas PRSA Prisms award ceremony, and we are excited to share them with you!
Each year, the Arkansas Public Relations Society of America (PRSA) chapter, a professional association for public relations practitioners promoting industry excellence, organizes this program to celebrate the outstanding work of its members. The entries were judged by members of the Oregon PRSA chapter.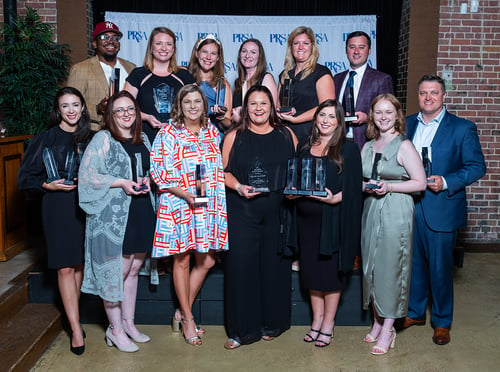 "The Communications Group is the hardest working agency in the business and that work ethic was on full display tonight," said ComGroup Public Relations Director Carson Horn, APR. "I'm proud of the work we presented and even prouder of the team behind it. Congratulations to our clients who share in these achievements, as none of it would be possible without them."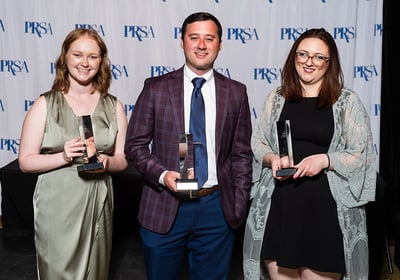 COMGROUP'S PRISM AWARDS:
Creative Tactics - Inaugural ComGroup Classic
Social Media & Influencers - Women in Industry
Special Events MORE than 7 days - Soybean Month
Thank you to our clients who allow us to continue producing award-winning work. We are excited to continue doing even more!